The Aegean Island groups are located south of mainland Greece and are
mountainous like the mainland. Some of the islands, such as Samothraki originated
from volcanoes. To the southeast are the rocky islands of Lesvos, Khios and Samos.
These islands are close to Turkey. In the central Aegean Sea, are the Northern Sporades or
"scattered" islands. Farther south are the Cyclades - "islands in a circle."
Between the Cyclades and Turkey, there is the Dodecanese group, which includes
Rhodes and other major islands. Finally the largest Greek island, Crete, is at the far
south of Greece's territory.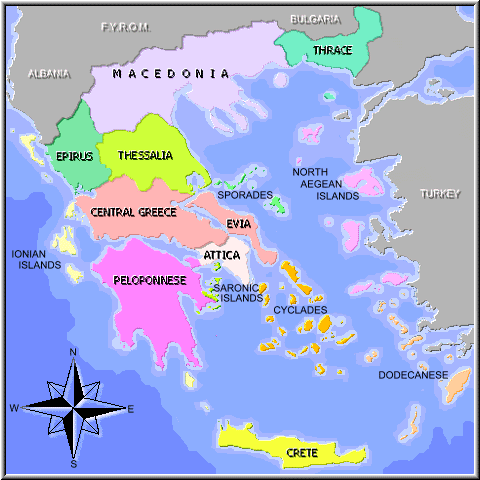 BACK TO GUIDE